Article: Emergency management ordinance to go before councilors Tuesday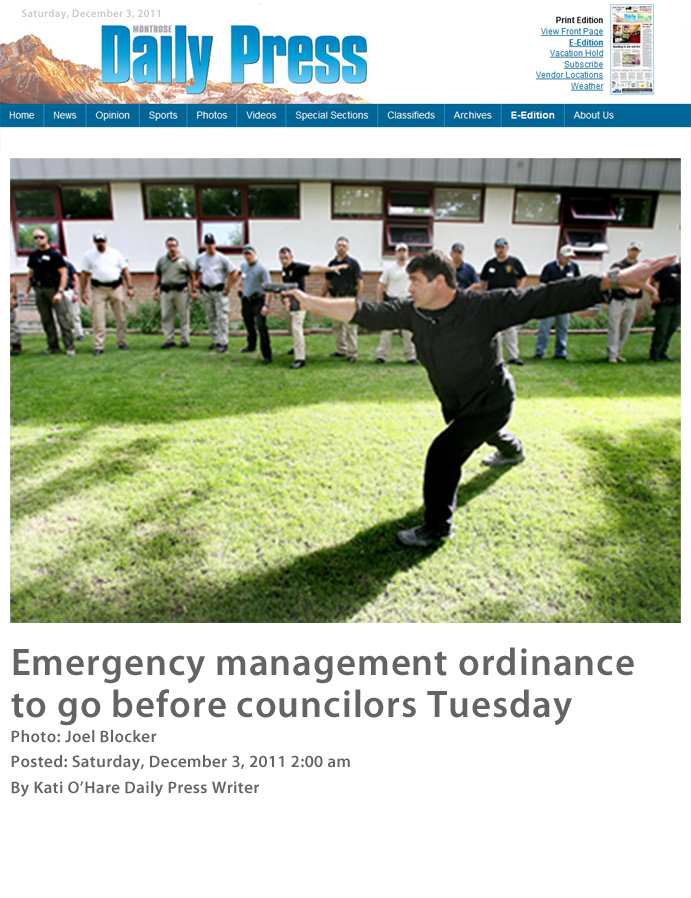 Alon Stivi of Direct Measures International teaches area law enforcement officers the techniques of firing on a shooter while in a crowded area during an active shooter and terrorist attack training at Montrose High School in August. The City Council will consider an ordinance Tuesday night that would give the city manager the power to declare an emergency or disaster in case such an incident takes place.
The City Council is holding a public hearing Tuesday, prior it its final vote, on an ordinance that outlines the city's response to crises, civil emergencies and local disasters.
The ordinance — created by local officials and law enforcement officers with input from state and national emergency management agencies — outlines the city's authority to declare and handle an emergency.
"We have very little in place right now in way of reacting and taking care of problems in an orderly fashion," Montrose Police Chief Tom Chinn said. "The plan is unique to us, but not unlike other community plans. … We are trying to be proactive in emergency management."
The public hearing takes place during the council's 7 p.m. regular meeting at the Elks Civic Building, 107 S. Cascade Ave., on Tuesday.
We Effectively Address Security Concerns to Minimize Disruption to Business and Personal Life.